Links

Subscribe to Twitter
NorthBright CHM Tool

Reviews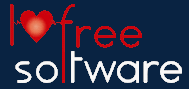 Northbright CHM Tool is a free CHM decompiler that can decompile CHM file, so that you can separately store its HTML pages and images. Apart from that, this CHM decompiler also lets you store currently open page of CHM file in HTML, MHT, or TXT format. This free CHM decompiler is extremely easy to use, and completely free.

NorthBright CHM Tool is a simple tool to decompile CHM files. You can either decompile an entire file by selecting the CHM file and extracting the content into a folder of your choice, or you can extract the current page of a currently open CHM file and save it to HTML, MHT or Text format.

NorthBright CHM Tool is a decompiler which is built especially to let user extract either specific page(s) from the CHM file or decompile all the included content.
Now launch the application, it will automatically find the opened CHM page source and allow you to quickly decompile the page's content. Click Save to specify the location of output folder.

NorthBright CHM Tool is a useful small free tool that lets you decompile your CHM files and save the selected document page in Microsoft HTML Help to HTML or MHT format.
As you browse the content of the open CHM document, the selected page's title and page URL is displayed in the main window of the tool and can be saved with a single click.
You can also extract the content of chosen CHM file and save it to a user specified folder.